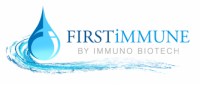 Madrid 26-27th February 2015
The Spanish GcMAF Immunology Conference
In Madrid on the 26/27 February 2015.
It covers the many diseases GcMAF treats.
The one day conference is in Spanish and English.
CONFERENCIA INMUNOLOGICA GCMAF – MADRID
Viernes 27 febrero – de 12 a 19 horas
Instituto Hune, Calle Montalban 9, Madrid 28014
GcMAF – tratando a enfermedades diversas, incluso SFC, Parkinson, autismo, cancer, colitis, Lyme, acné y cáncer de máma y próstata
Inauguración de "Grupo Español de Apoyo GcMAF" / Tratamientos disponibles antes (26 febrero) y después (28 febrero) de la conferencia
Frankfurt 21-23rd November 2014
World Congress on GcMAF, The SWISS Protocol®• MAP® • Nutrition
The 3rd conference was on the 21st November 2014, at the Holiday Inn Conference Centre Frankfurt Airport North in Germany, same venue as the first conference in April 2013.
It concentrated on how to eradicate terminal stage 4 cancer in a year on the Home Protocol, and in six months on the Swiss Protocol in the Clinics, where tumours are reduced in volume by 25% a week.
The protocols, which include nutrition and MAP protein, are an essential part of this.

– 165 Attended –
Conference video:
https://www.youtube.com/user/FirstImmune
The world's second GcMAF conference was held at the luxurious Amwaj Rotana Hotel, starting with dinner at 8pm on Thursday 5th.
The Dubai conference featured some of the most respected scientists in their fields. We had a number returning after our first conference with exceptional new data to present and some from highly regarded universities in Sharja and Dubai who have been carrying out new research on GcMAF.
Speakers included:
Dr Mohammed Abuelkhair, former Head, Medical Product Regulation, HAAD, UAE
Dr Jeffrey Bradstreet MD, USA
Professor Marco Ruggiero MD, Italy
Dr Graham Simpson, Dubai
Steven Cronin, CEO OmLife, Dubai
Dr Emar Vogelaar PhD, Holland
David Noakes, CEO Immuno Biotech, Guernsey
Professor Cem Kinaci PhD, Turkey
Professor Ra'ed Abu Odeh PhD, University of Sharjah UAE
Dr Judy Mikovits PhD, cellular and molecular biologist, USA
Dr Martin Stoppler – over 100 clinical GcMAF cases
Dr Rodney Smith PhD, England
Dr Antonucci – Autism, Italy
Dr Zoya Voitenko,  Canada
Dr Mohammad Almomani, Jordan
Dr Steven Hofman – 34 excellent clinical GcMAF results, cancer, schizophrenia
Visit GcMAF Conference
Frankfurt 19-21 April 2013
Immuno Biotech Ltd was proud to sponsor the world's first ever GcMAF conference. 103 attended, 50 of our 350 doctors, 5 university Professors, 11 PhD's
Speakers, from left to right.
Front row: Dr Kenny de Meirleir, Dr Emar Vogelaar PhD, David Noakes, Dr Siniscalco PhD, Dr Jeffrey Bradstreet
Second row: Joanne Spinks, Joan Crawford, Dr Hendrik Treugut, Dr Blesius, Dr Lughten, Dr Mikael Nordfors
Standing: Professor Marco Ruggiero MD, Dr Gabriele Morucci PhD, Dr Rod Smith PhD, Dr Steven Hofman
The GcMAF Immunology Conference 2013 where scientists, doctors and patients discuss the role of GcMAF in immunology, complementary therapies, and how to raise the percentage of full recoveries GcMAF offers by rebuilding the immune system in cancer, autism, ME/CFS, inflammation, viral and bacterial. Some doctors are saving all their stage 4 cancer patients, one making 80% full recoveries in CFS with our GcMAF, and this information was shared. The scientific research discoveries were both superb and unexpected.
For more information on the conference including videos of the speakers, guest lists and outcomes please visit the GcMAF conference site.